Tips & Tricks
Accelerate Automotive Production With Abrasive Waterjets
Combine an entrepreneurial spirit with a love for automotive excellence, and you'll find a long list of OMAX abrasive waterjet success stories that translate a vision of speed into real-world products. Because abrasive waterjets can cut just about anything – including materials and thicknesses that other methods can't handle – our hardware enables shops to save time, eliminate outsourcing, reduce production costs, bring innovations to market and help students learn work-ready skills.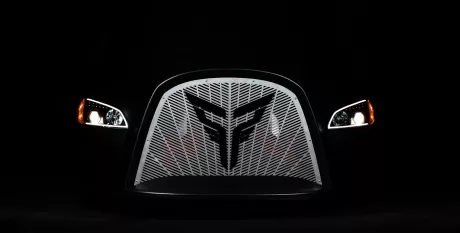 Eliminating production bottlenecks
Xos (formerly Thor Trucks) not only builds commercial electric vehicles – its distinctive style and its e-mobility technology help redefine the future of transportation. To eliminate delays in production and create the parts that give its trucks their signature look, Xos wanted to bring fabrication in house, starting with a MAXIEM 1530 abrasive waterjet. From plastics and acrylic to steel and aluminum, the company uses its waterjet to cut just about everything, including battery-support brackets as well as bodywork
Leaving competitors behind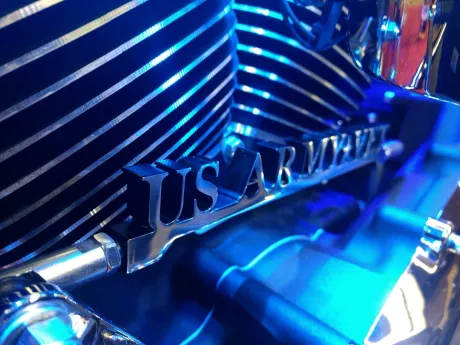 To build specialized and tight-tolerance parts for custom bikes and other applications, Dunphy's Cycles Machining put a ProtoMAX abrasive waterjet to work. Its combination of compact design, easy programming and powerful cutting made ProtoMAX a simple tool-investment decision for Dunphy, which uses the machine to cut 6061 T6 aluminum up to 1" thick, along with A36 steel, plastics, glass and wood. In fact, ProtoMAX has become Dunphy's "secret sauce," the ingredient in its production process that competitors haven't duplicated.
Powering responsive, on-demand production
Ash Safety creates custom safety, lifting and detection equipment, including PPE and rescue gear, and they also have used their OMAX 2626 JetMachining® Center to create hard-to-find motorcycle parts. Their abrasive waterjet cuts everything from brass and bronze to stainless and tool steel, along with plastics and other materials. The machine's speed and precision, coupled with its material versatility and easy-to-use software, enables this UK company to create products on demand, reduce stock on hand and respond quickly to customer orders.
Building skills and race cars
Motorsports engineering students at the University of Central Lancashire (UCLan) engineer and build race cars, beginning with concepts and CAD drawings, manufacturing the real thing and entering motorsports events. With a MAXIEM 1515 in the dedicated workshop, students learn new skills that benefit them in the job market – and they quickly cut what they envision without waiting for a CNC machinist to help them out. Along with race cars, UCLan also creates eco bikes and superbikes, cutting a wide range of parts including frame brackets, wheel bearing housings and brake discs on its OMAX, often with no need for secondary processing
What do all these visionary businesses and workshops have in common besides their focus on automotive applications? They've accelerated the pace of their innovations with in-house production capabilities built on flexible versatility – and they share a deep appreciation for what abrasive waterjet technology helps them create.