OMAX Quality Policy
OMAX's Quality Management System is designed to continually improve upon its ability to deliver Products and Services that meet all specifications and which result in a satisfied customer. To accomplish this OMAX takes action and monitors its ability to:
Ensure requirements are defined and understood prior to performing work
Ensure products/services meet requirements prior to delivery
Manage resources to ensure on-time delivery of products/services
OMAX Statement on Quality
OMAX is committed to provide high quality abrasive waterjet systems, parts and services that meet or exceed our customer's expectations. Our quality system is a key component to delivering continuous improvement and driving customer satisfaction. The OMAX quality system meets the standards for ISO 9001:2015.
Download a copy of the certificate here »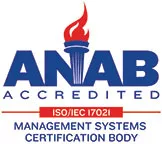 OMAX Certifications
OMAX Corporation continues to ensure that all products meet rigorous international standards and requirements including European Union New Approach (EU) Directives and harmonized standards for CE Mark, UL 508A, CAN/CSA C22.2 No. 14 and No. 73, and WEEE-RoHS exemption.
OMAX Corporation has completed the certification process that is required to affix the CE Mark to our products. We declare, with sole responsibility, that all OMAX Corporation products, options and accessories comply with the requirements mandated by the EU Directives, for JetMachining Centers.
CE Mark | Declaration of Conformity
CE Mark on OMAX Corporation's equipment is an external declaration of compliance with the applicable European Union New Approach (EU) Directives. The use of the CE Mark is supported via a Declaration of Conformity (DoC) and a Technical File (TF).
The DoC identifies the EU directives and standards to which conformity is declared. The TF contains all pertinent product data. The TF must be kept at the disposal of the national authorities for at least 10 years from the last date of manufacture of the product.
The EU directives to which OMAX equipment is compliant and thereby declared on a typical OMAX DoC include the following: Low Voltage Directive 2014/35/EU, Machinery Directive 2006/42/EC and Electromagnetic Compatibility (EMC) Directive 2014/30/EU.
The Low Voltage Directive applies to electrical equipment (with some exclusions) designed for use with a voltage rating of between 50 and 1000 V for alternating current and between 75 and 1500 V for direct current. The equipment must not endanger the safety of persons, domestic animals and property when properly installed, maintained and used as intended by the manufacturer.
The Machinery Directive requires the manufacturer, importer, or an authorized representative, to place on the market or put into service, machinery that conforms to mandatory essential health and safety requirements. The new Machinery Directive 2006/42/EC superseded Machinery Directive 98/37/EC on 29 December 2009.
The EMC Directive applies to most electric and electronic equipment as well as equipment and systems that contain electric and/or electronic components. This directive regulates the emission from electronic/electrical equipment and the degree of immunity to electromagnetic interference in the vicinity of the equipment. For some product categories, separate directives exist with their own EMC criteria.
cULus Listing Mark - Authorized Industrial Control Panel Manufacturer (USA and Canada)
OMAX Corporation is authorized by Underwriters Laboratories (UL) to apply the cULus Listed Mark to industrial control panels built by OMAX at their Kent, WA facility. As a UL Listed Panel Shop, OMAX manufactures UL certified industrial control panels and benefits from widespread acceptance by regulatory authorities in the United States and Canada.
OMAX products bearing the cULus Listing Mark have been evaluated by UL to the following: Standard for Industrial Control Panels, UL 508A; Industrial Control Equipment, CAN/CSA C22.2 No. 14; Construction and Test of Electrically Equipped Machine Tools, CAN/CSA C22.2 No. 73. All OMAX products comply with NFPA 70 (National Electric Code), Article 409, Industrial Control Panels, and NEMA (National Electrical Standards Association), Safety Standard and Guide for Selection, Installation, and Use of Electric Motors and Generators, NEMA MG 2-2014.