CUT FASTER. SPEND LESS.
OMAX's direct drive pumps are the most efficient pumps on the market. With the same configuration in pressure and motor horsepower, higher efficiency pumps lead to an increase in cutting speed, resulting in less production cost and increased output.
For an in depth look at how OMAX Pump Technology stacks up against the competition read the white paper.
Direct drive pumps don't use hydraulic oil, so there is no need for costly chemical disposal when conducting maintenance. Also, the water and power consumption of a direct-drive pump is significantly less than other types of waterjet pumps.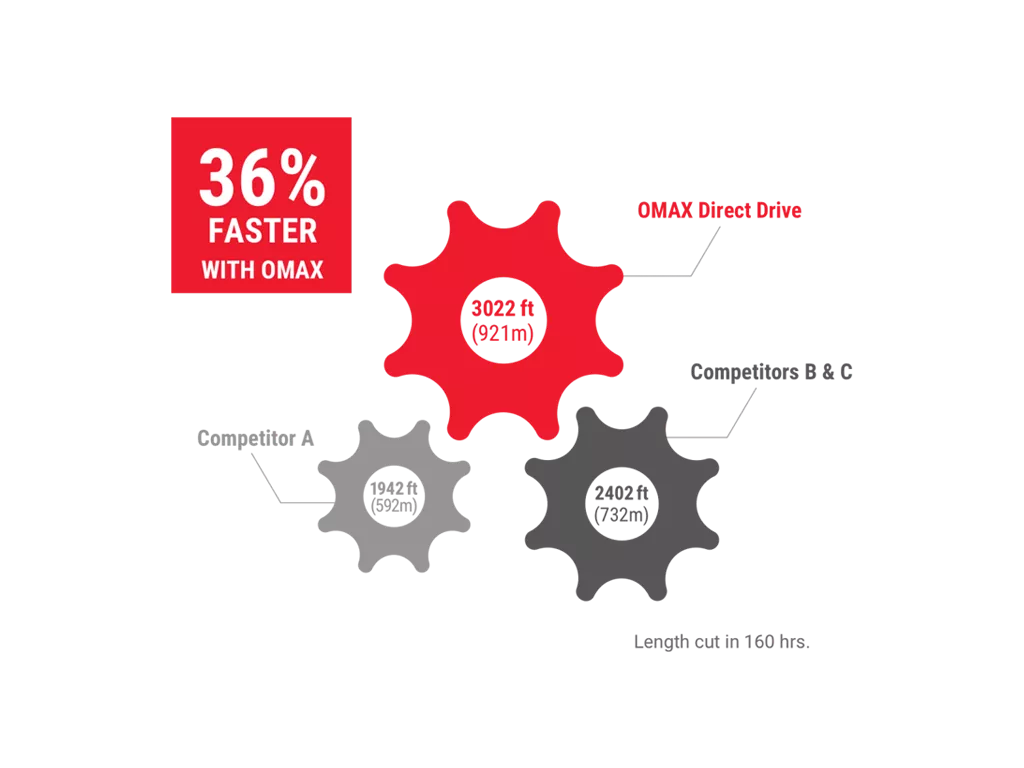 OMAX DIRECT DRIVE PUMPS
All OMAX Direct Drive Pumps are compact, quiet, efficient,
easy to maintain and inexpensive to operate.
EnduroMAX – Boasting 1,000 hours between maintenance cycles, the EnduroMAX's simple yet robust design is specifically engineered to simplify maintenance through innovative features such as independent cylinders. Available in 100, 50, 40, and 30 HP options.
MAXIEM – Specifically designed for the MAXIEM line of waterjets, the pump's three cylinders are coordinated to provide a smooth high pressure output flow. Available in 40, 30, and 20 HP options.
GlobalMAX – A simplified direct drive pump specifically paired with the GlobalMAX waterjet line. Available in 30, 20 and 10 HP options.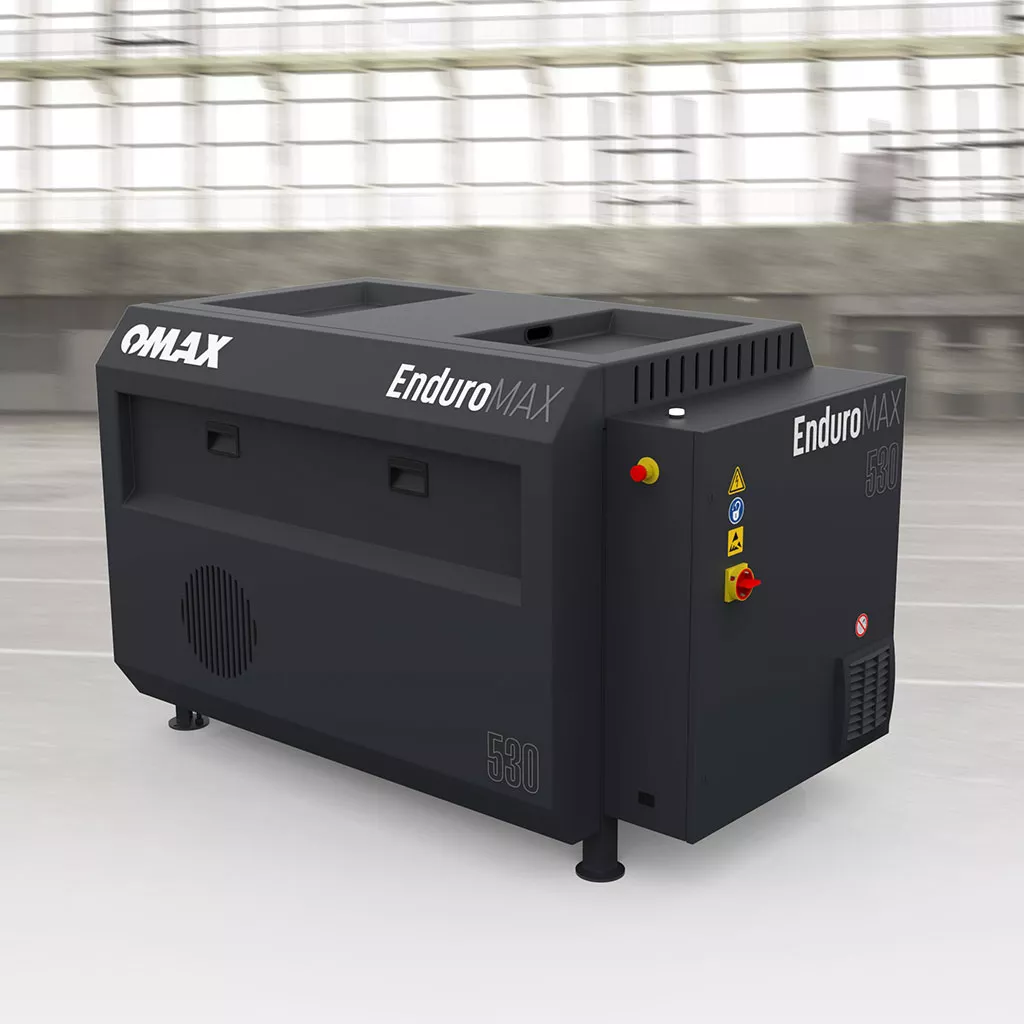 Pump efficiency comparison
Pump Type
Pressure (KSI)
Orifice (in.)
Hydraulic HP
Efficiency
OMAX ENDUROMAX
60
0.016
41.9

83.8%

Competitor A
87
0.01
28.6
57.2%
Competitor B & C
60
0.014
32.1
64.2%
Based on manufacturer recommended configuration
OMAX DynaMAX INTENSIFIER PUMPS
Built with the same dedication to waterjet ingenuity as our renowned direct drive pumps, the OMAX DynaMAX pump allows for more possibilities in your waterjet cutting. The intensifier pump is perfect for water only (or pure waterjet) applications, multi-cutting head systems and etching.
The DynaMAX series is offered as: DynaMAX 3-Series Intensifier Pump, DynaMAX 5-Series Predictive Intensifier Pump, DynaMAX 5-Series Dual Intensifier Pump.
The DynaMAX line of pumps maintains a 500-hour maintenance cycle.