CONTACT TRAINING
Contact us at training@omax.com if you have questions about any of the training options OMAX offers.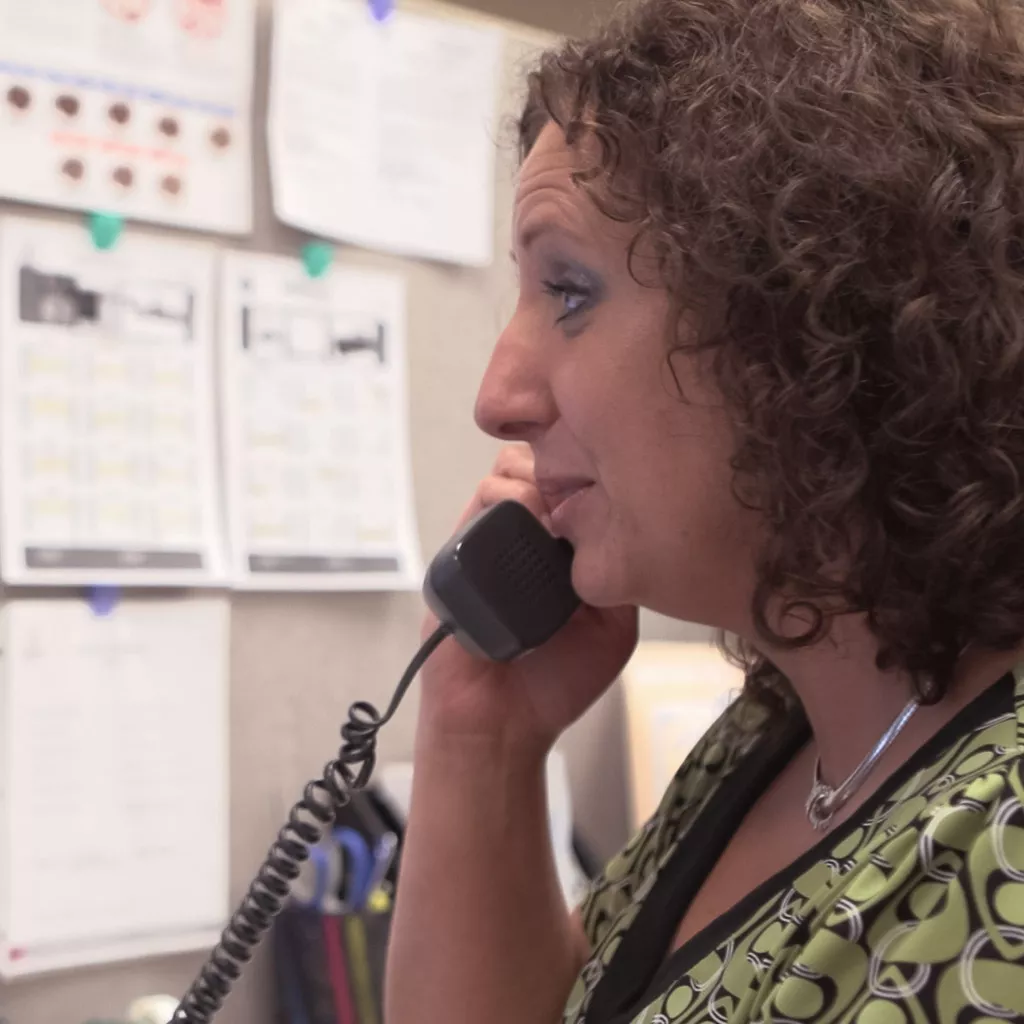 TRAINING FACILITIES
Training classes held at OMAX headquarters, located in Kent, WA, are conducted in a state-of-the-art training facility, which includes a software training lab and a fully functional machine training lab. Classes are designed with a hands-on approach, and class size is limited to assure student participation in learning activities.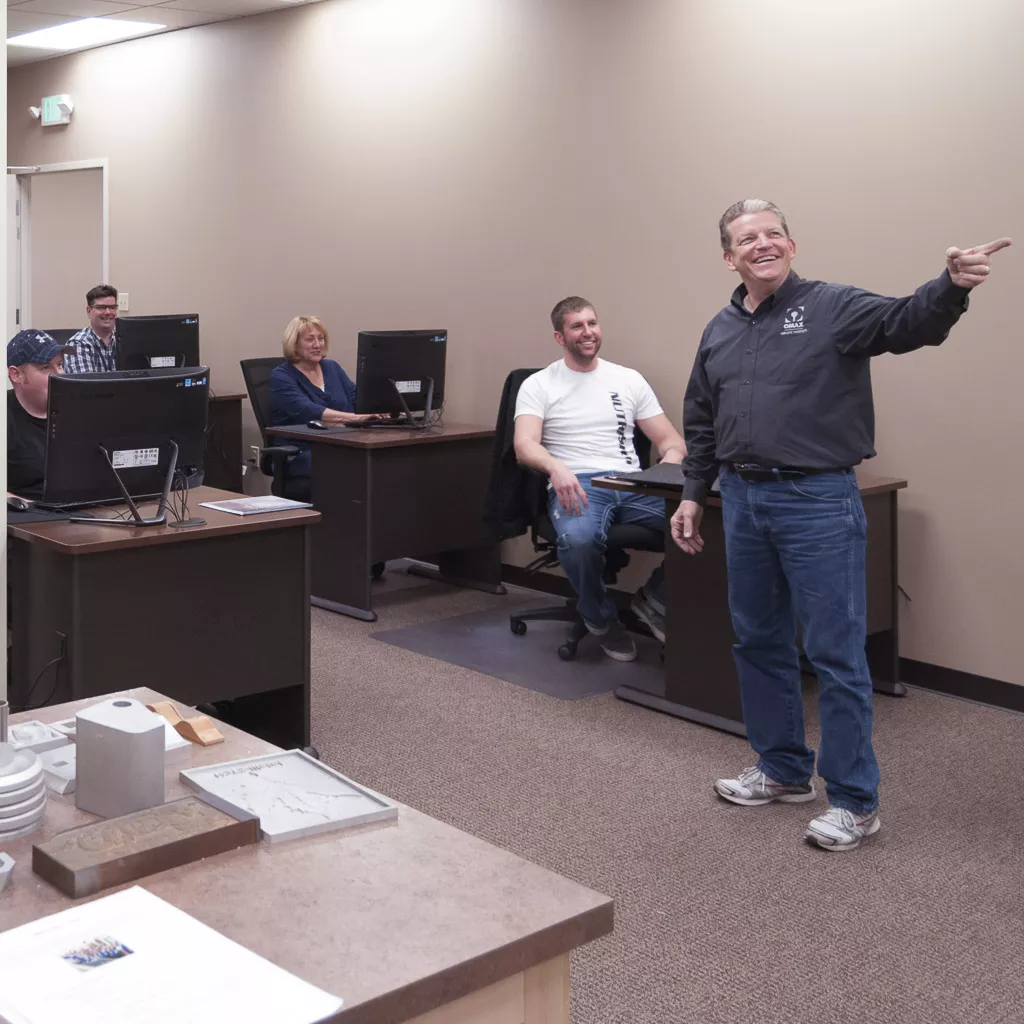 CLASS REGISTRATION
To sign up for training or for additional information on any of the training resources or classes, call Technical Training at:
OMAX Corporation (800) 838-0343 or (253) 872-2300 and ask for Training, or e-mail training@omax.com.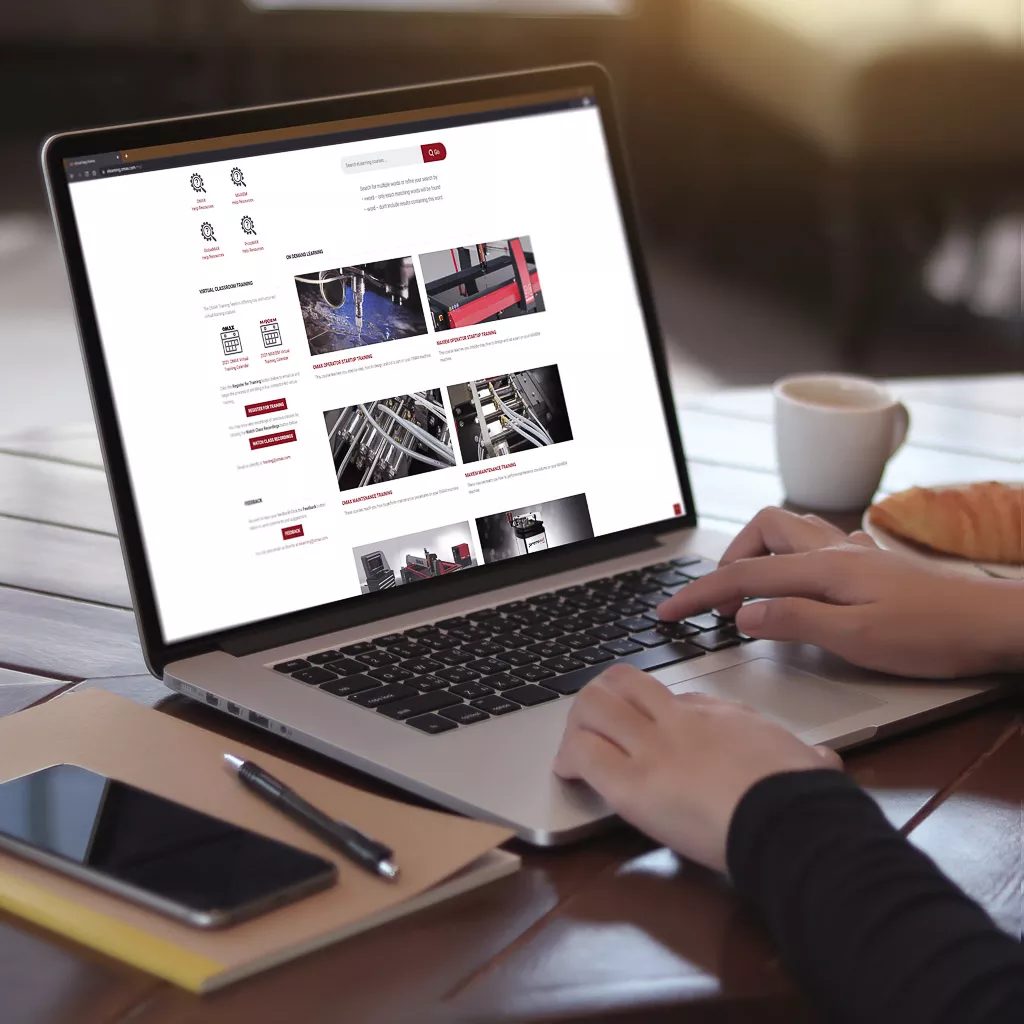 Operator Startup Training
There are two options available for abbreviated Operator Startup Training.
To access and learn how to use the eLearning portal to access these options, please watch this video
Option 1
OMAX provides self-paced eLearning modules that walk you through the steps of safely making a part, from loading the software, to fixturing and cutting the part.
Option 2
OMAX also provides recordings of instructor-led virtual training sessions to give your operators information to help get them up and running. These sessions follow the same topics and information we cover during in-person training at the factory. Click on a course link below to find out more about each course or to access the recordings (login and password required).
Operator Training
Training courses are offered each month at the OMAX headquarters facility in Kent, Washington, located in close proximity to Seattle Tacoma airport. The Operator Training program is designed to lead you step-by-step through the process of making parts—from drawing to cutting. It gives you practical, hands-on experience in how to operate and maintain your equipment following best practices that have been tried and true in the lab and in the field. We provide you the information, practice, and resources to assist you in effectively operating and maintaining your equipment long after the training has ended.
Rotary Axis Operator Training
The Rotary Axis Operator Training is an extension of the OMAX Operator Training program. This 4- hour training focuses on how to draw and path parts for the Rotary Axis accessory, and hands-on practice aligning and cutting parts using the Rotary Axis. Operators also learn about best practices related to working with the Rotary Axis.
Additional Training
OMAX also offers other free training-on-demand opportunities through video instruction on software and maintenance, through its extensive IntelliMAX software help systems, and the OMAX Support Site.
Customized Training
OMAX offers fee-based on-site, at OMAX, and/or online training sessions customized to meet specific needs of both new and existing customers. The Training Manager works with you to determine the optimum training focus, based on your company goals.
TRAINING MATERIALS
In addition to the hands-on training, OMAX training materials contain detailed step-by-step instructions for performing tasks related to operation and maintenance of the OMAX and MAXIEM abrasivejet systems. Designed to be used "on demand" when you need them, these instructional materials provide you information to be self-sufficient in operating and maintaining your equipment. Operators who have used these materials say they are some of the best written materials they've seen in the machine tool industry!