Customer Success: Manufacturing
Zenith Custom Creations Embraces Abrasive Waterjet in Manufacturing Cu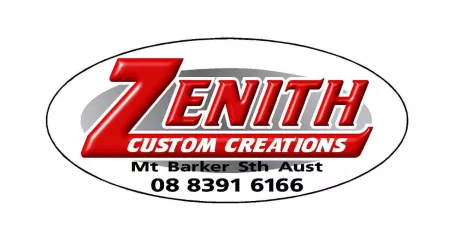 "Improved quality of our end product, improved productivity and time efficiency."
Craig Vanderstelt started manufacturing trailers in 2001 when a friend asked him to build a transport rig for a sprint car - a high-powered race car designed to compete on short dirt tracks. Vanderstelt took a leave from his job, rented a small shed, designed, and built the trailer. Word got out about Vanderstelt's creation and Zenith Custom Creations was born.
Seventeen years later, Zenith is a bustling six-person, 800-square-meter, operation in Mount Barker, South Australia, using a MAXIEM® 1530 abrasive waterjet to become the apex of custom transport engineering fabrication in the region. Zenith produces custom semi-trailers, tilt trays, and gooseneck trailers, along with a whole host of wide-ranging transportation solutions. Over the years, the Zenith team has built an excellent reputation for fine craftsmanship leading them to long and prosperous customer relationships.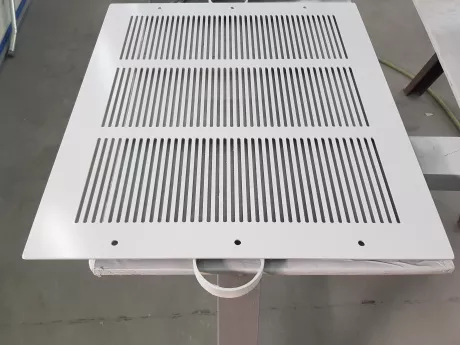 In 2017, Zenith purchased a MAXIEM 1530 from Headland Machinery. "(I) searched the current market for waterjet machines and kept coming back to the OMAX® product suite," says Vanderstelt. "It was the only all-round cutter that was not limited to steel and provided a large range of add-on benefits." Zenith's new abrasive waterjet joins an already well-equipped shop alongside a sheet metal guillotine, pan brake folder, and hydraulic cropper and punch machine.
Headland Machinery provided additional training and support while the Zenith team was getting to know their new machine, delivering a seamless integration of the innovative abrasive waterjet. Vanderstelt states, "The training and support we've received from our supplier, Headland, has been awesome. We chose OMAX due to the high quality, user-friendly controls and variety of upgrade options – and knowing that we'll have prompt support from Headland if and when we need it only makes our experience better."
The Zenith team uses their abrasive waterjet to largely cut aluminum from one millimeter plate to half-an-inch stock, for their work building custom trailer internal fit out parts (as well as the occasional part for a sprint car). In addition, the new abrasive waterjet has allowed for other manufacturing avenues. Vanderstelt says, "Having the waterjet has opened up the market of custom cutting and also allowed us to increase productivity by manufacturing in different ways." Recently the scope of their manufacturing base has grown. Vanderstelt shared that the Zenith team has expanded into Defense Force projects.
Not only has adding abrasive waterjet technology brought new clients to Zenith's door, it also has given the South Australian company an edge above the competition. "We've got a real edge on our competitors now. Our waterjet means that we're saving massive amounts of time and the finished product is better and more consistent. We can take on more work, diversify and produce way more in-house rather than having to send parts out for the next process," says Vanderstelt. "The industry has become very cost competitive so by having the waterjet we can tackle this along with improving our quality at the same time."
Utilizing the abrasive waterjet, Zenith has been able to increase the quality of their end product while improving productivity and efficiency. "The time taken to produce a part has gone from one and a half days to one and a half hours. As we produce custom, handmade pieces, it was incredibly time consuming and we just didn't have that time to wait after a piece had been sent away to be finished. Now, the waterjet has sped up the process dramatically. A piece comes off the machine and it's finished. We can use the part instantly, rather than having to carry out a second process then fit it. It's sped up our processing time dramatically," says Vanderstelt. Abrasive waterjet allows for a variety of time and cost saving practices. For example, unlike plasma, or other methods that heat the material being machined, abrasive waterjet does not temper the finished edge allowing for immediate welding with no secondary machining.
With the help of abrasive waterjet, what started as a one-off side project in a shed, has become a fully realized transport engineering shop growing beyond their own market. Combining together the proper mix of the right people, the right training, and the right tools, Zenith has created a recipe for success in South Australia.