Customer Success: Educational Institutions
Bendigo Tech School's Multi-Tasking Abrasive Waterjet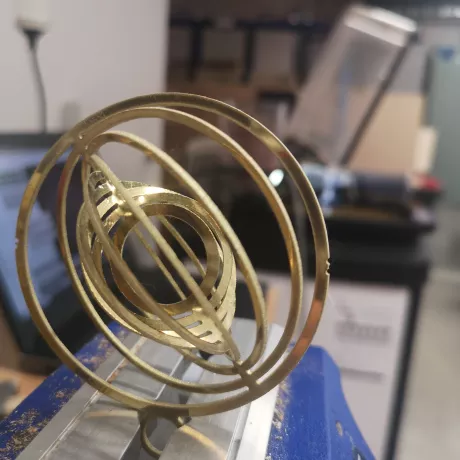 Bendigo Tech School, in Central Victoria, Australia, is a centre of deep learning for secondary students that uses cutting-edge technology, discovery, and innovation to solve real-world problems. Hosted by La Trobe University Bendigo, the tech school provides advanced STEAM (Science, Technology, Engineering, Arts, and Mathematics) programming to prepare young people for the future of work.
Since 2018, the school has included the ProtoMAX abrasive waterjet within their advanced manufacturing. Their school already included a CNC router, 5-axis CNC mill, 2.5-axis CNC mill and a laser cutter. The speed and power of the small machine allow for a wide range of possible prototyping projects, immediately engaging students.
"In our Advanced Manufacturing program, students utilize a combination of both subtractive and additive manufacturing to design solutions," said Graeme Wiggins, Director of the Bendigo Tech School.
Graeme explains that advanced manufacturing processes enable a student to prototype using cardboard or steel. Rapid prototyping gives students the versatility of skills in digital design which then can be transformed into real-life objects easily and quickly.   "With the ProtoMAX, we can demonstrate to students there is more to advanced manufacturing than 3D printing."
Compact, safe, and easy-to-use, the ProtoMAX is a perfect teaching tool. Several universities have added ProtoMAX to their engineering, material sciences, robotics, and arts programs allowing students to experience hands-on, innovative technology. With the clamshell cover and submerged cutting, the ProtoMAX is a safe and quiet (approx. 76 db) iteration of a light industrial machine.
Graeme continues, "The ProtoMAX fits into our Design Thinking programs by doing the hard work. It takes time and effort out of traditional manufacturing and allows students to experiment and try out wild ideas that are likely to fail. Rapid prototyping enhances students' creativity."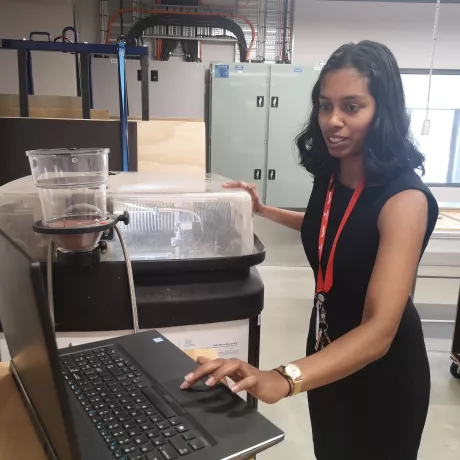 "One of our industry partners at Bendigo Tech School is a global manufacturer of turntables, Australian Turntable Company. Together with the students, we look at the engineering behind turntables," explains Graeme. "Applying the engineering learnings from our local industry partner, students are tasked with the problem of how to make a load-bearing platform to place on a rotating base. We test how robust these structures are using a press."
Bendigo purchased their ProtoMAX before the building, and its programs surrounding the machine were in place. The Bendigo Tech School team to tailor their programs to utilize the best and most advanced equipment.
"The ProtoMAX is one of the subtractive manufacturing processes used by students in our one-day Advanced Manufacturing program. It is one of our best-loved and most fun programs, where students design, build and crush-test an architectural structure," said Wiggins.
A one-day program can be challenging to explore problems and test solutions deeply. Rapid prototyping and advanced manufacturing mean that our learning becomes very powerful. Despite the short time frame, students can quickly put their ideas into a computer and cut them out on the ProtoMAX, making ideation and problem solving a lot safer and faster. Students receive immediate feedback which builds their confidence and interest in considering STEAM career pathways.
Recently, the ProtoMAX went beyond the classroom and was used to optimize the facilities capabilities as well. 
"We used the ProtoMAX to manufacture a lighting system for our educational studio," said Wiggins. "This studio has a low ceiling height and, as a result, we had to make custom low rail systems to hang LED lights. We were able to cut the bracketry we needed from the water jet and have them powder coated locally. The result looks amazing!"