Tips & Tricks
OMAX Software Supports Many File Types
The OMAX IntelliMAX Premium Software Suite features the broadest file support in abrasive waterjet software. From standard 2D DXF files to advanced 3D shapes, IntelliMAX can import from all major CAD/CAM and artistic drawing programs allowing you to use your existing workflow.
Import from other CAD Systems using best filters
Use Open under File in LAYOUT to open the file using alternate filters. If the Open command doesn't work, use Import from another CAD. This method supports the most file formats from the widest variety of CAD/CAM systems. The best compatibility will be found when using this command to import DXF or DWG files.
When choosing a DXF or DWG file to open, an additional dialog appears with a choice of file filter options to use. LAYOUT will automatically examine the file and select the best filter. Try this filter first, and, if it doesn't work, manually select one of the other options.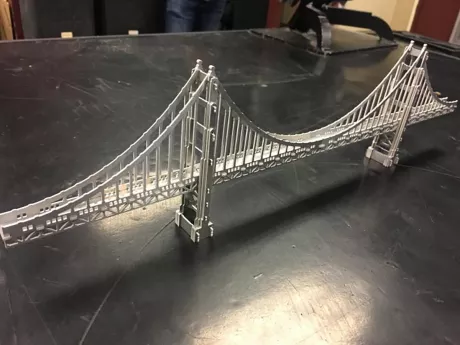 The best file type to use with the OMAX Software
The text version of Release 12 AutoCAD DXF is the file format that works best with LAYOUT. "Explode" all entities that LAYOUT should see so they are simply lines and arcs. Typically, this is performed from AutoCAD using the "explode," and "dxfout" commands.
Explode all polylines.
Explode all blocks.
Explode anything else you want LAYOUT to see.
Erase anything that isn't going to be part of the final part.
Export as a Release 12 AutoCAD DXF file.
Click here for a list of all OMAX supported files types.
Additional Notes
OMAX Standard, IntelliMAX Global and IntelliMAX Proto still allows for dwg, dxf, ord, ai, pdf, svf, and eps file conversion.
OMAX is also available to assist in post processor writing for your favorite CAM.
You can see an example of how file conversion works in the Golden Gate Bridge video here.