Tilt-A-Jet
The Tilt-A-Jet represents OMAX innovation in the continuing search for more accurate abrasive waterjet machining. Tilt-A-Jet can position the nozzle at an angle calculated by the software to exactly offset the taper from the abrasivejet. Taper doesn't disappear--it just gets moved to the scrap part of the material, leaving your part with exactly square edges.
Download spec sheet
Contact OMAX Sales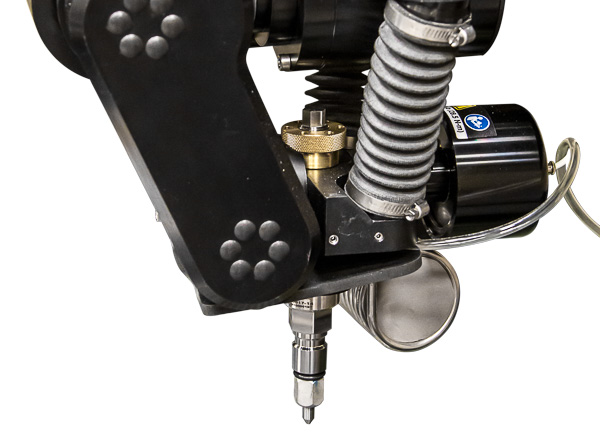 Features
Automatic re-squaring feature ensures nozzle is square to the table
Faster cutting of high precision taper free parts with no need to slow down to eliminate taper
Servo-controlled programmable precision Z-axis with 6" of travel
Faster cutting due to "tilt forward" capability
Programmable manual tilt up to ±9° for the maximum tilt angle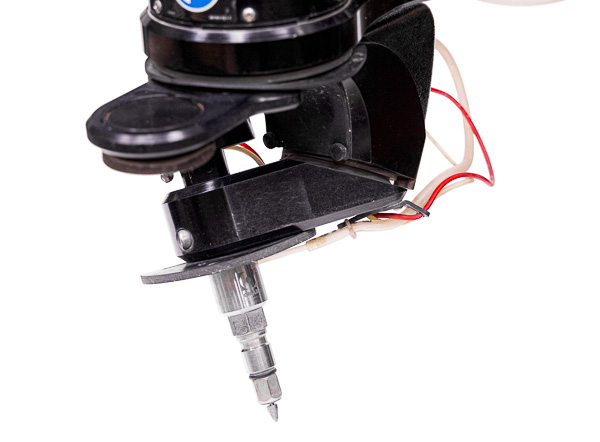 A-Jet
The A-Jet is a completely software-controlled multi-axis cutting head that greatly expands the versatility of the OMAX JetMachining Center. With a cutting range from 0° to 60°, the A-Jet can easily cut beveled edges, angled sides, countersinks as well as complex 3D shapes. With its inherent high level of positioning accuracy, the A-Jet can cut parts that require no secondary finishing, significantly reducing part production time.
Available on these machines:
MAXIEM 1515, MAXIEM 1530, MAXIEM 2030, MAXIEM 2040, MAXIEM 2060, MAXIEM 2080, MAXIEM 3060, OMAX 2652, OMAX 5555, OMAX 55100, OMAX 120X, OMAX 160X
Download spec sheet
Contact OMAX Sales
Features
Fully automatic taper compensation to minimize taper on finished parts
Three modes of taper compensation
Supplied with a MAXJET 5i Nozzle, which includes an OMAX High Angle Fusible Mixing Tube
Designed for high flow/high power abrasive waterjet applications with multiple pumps by using large diameter tubing with minimal pressure loss
Features a fixed focal point design, where the XYZ axes do not need to move as the head tilts
Rotary Axis
The Rotary Axis is a submersible rotary head that allows the abrasive waterjet to cut up to 6-axis paths to create complex 3D shapes in tube, pipe, and bar stock. Advanced software features in the IntelliMAX Software Suite grant the ability to cut complex shapes and angles when used in conjunction with the A-Jet articulated cutting head.
Download spec sheet
Contact OMAX Sales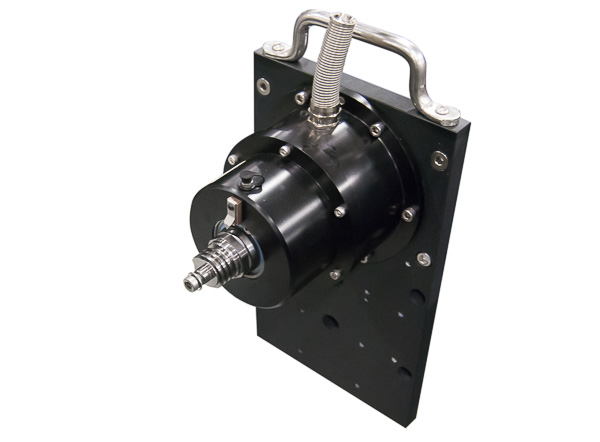 Features
Powered by OMAX common table control
Built-in water drip sensor, warning lights, and shutdown
Rapid height adjustment wheel on High Torque Rotary Axis
Provides the ability for submerged cutting, leading to a cleaner and quieter process
Robust standard ACME and metric threads allow customers to adapt custom work holding fixtures