WHY BUY AN OMAX WATERJET?
The OMAX OptiMAX is the culmination of three decades of engineering expertise and experience, resulting in the world's most accurate waterjet designed for maximum uptime in any manufacturing environment.
All OMAX abrasive waterjet systems use direct-drive pumps. Everything from the largest OMAX to the ProtoMAX effectively uses the same pump technology.
OMAX's direct-drive pumps consume less electricity and use up to 75% less water than intensifier pumps, translating to lowering operating costs.
For those applications where an intensifier pump may have its benefits, OMAX also offers the DynaMAX line of intensifier pumps.
Continuously improving our cutting model based on the latest advancements in research, OMAX leads the world in waterjet control software.
The current 4th Generation Cutting Model builds upon years of real-world data to deliver precise predictability in cutting speeds, taper and jet lag.
OMAX is always evolving.
OMAX scripting is external programming extending applications in a machine tool's CAD or CAM with custom capabilities including new commands, file filters and automation.
The OMAX® Rotary Axis allows manufacturers to cut cylindrical surfaces, including pipes, tubes and bars.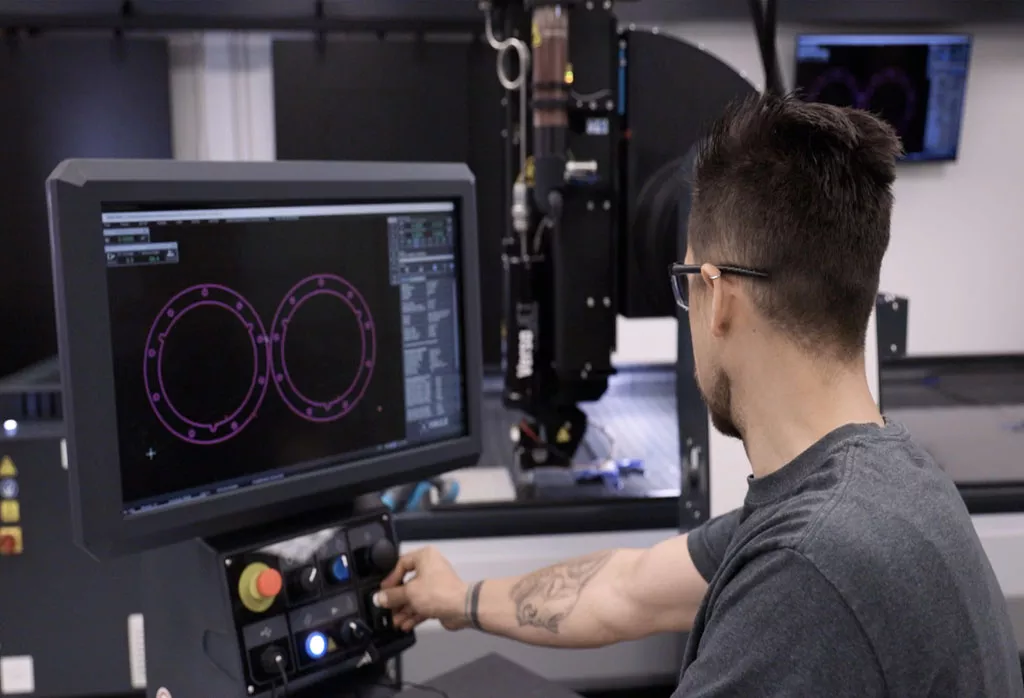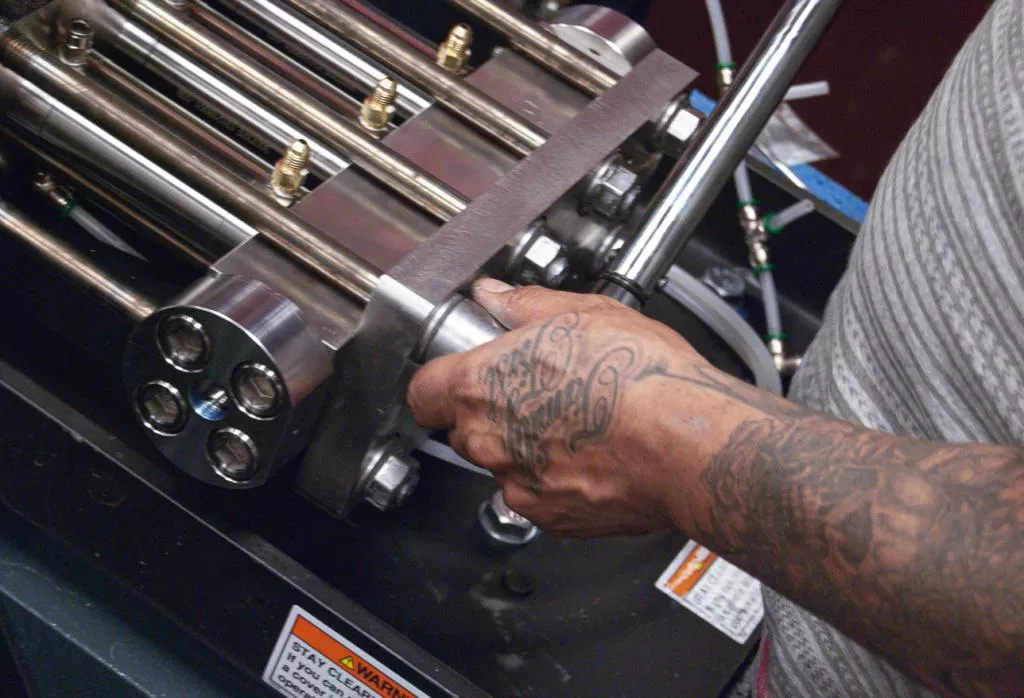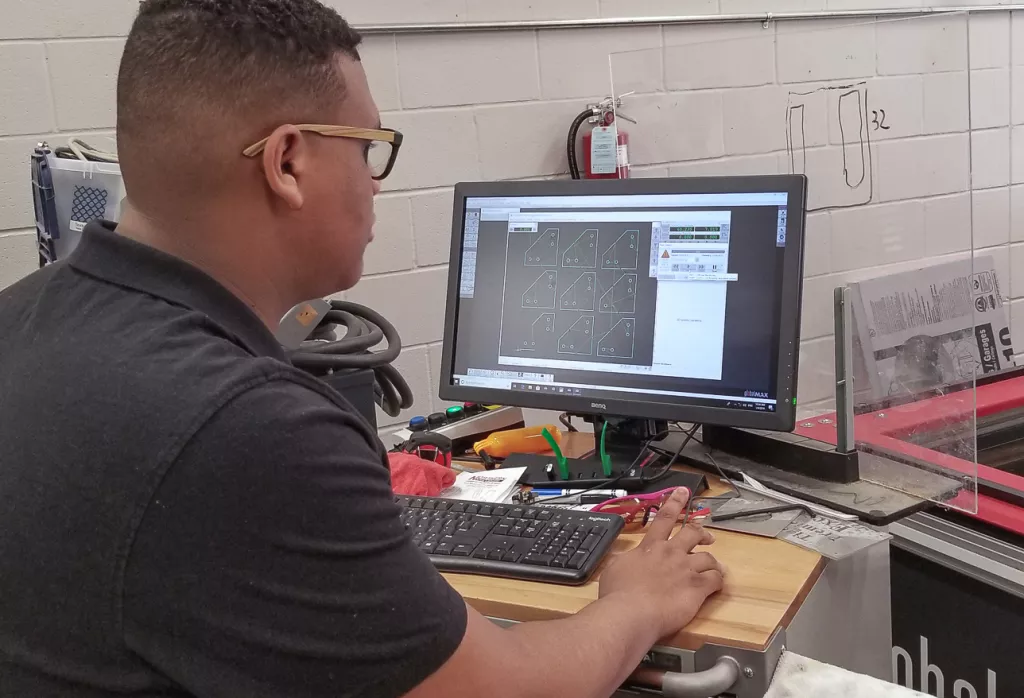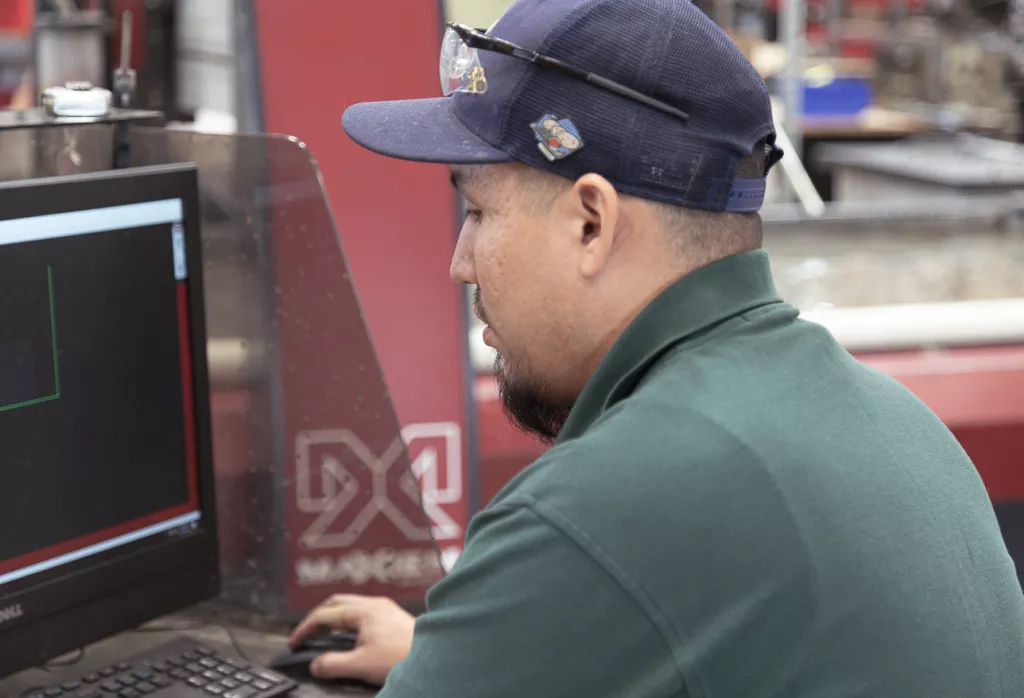 1. High Pressure Pump
The pump generates a flow of pressurized water for the cutting process.
2. Cutting Head
A cutting head is a standard requirement, but an add-on option to OMAX waterjets, a computer-controlled multi-axis cutting head permits angled cuts and can be used to automatically minimize taper for precise vertical cuts.
3. Abrasive Waterjet Nozzle
Inside the nozzle the pressurized water passes through a small-diameter orifice and forms a coherent jet of water. The jet then passes through a venturi section where a metered amount of granular abrasive is drawn into the water stream. The mixture of water and abrasive particles passes through a special ceramic mixing tube and the resulting abrasive/water slurry exits the nozzle as a coherent cutting stream of abrasive particles traveling at very high speed.
4. Catcher Tank
The water-filled catcher tank dissipates the energy of the abrasive jet after it has cut through the material being machined.
5. Abrasive Hopper
The abrasive hopper and associated abrasive flow control system provide a metered flow of granular abrasive to the nozzle.
6. X-Y Traverse System
A precision X-Y motion system is used to accurately move the nozzle to create the desired cutting path.
7. PC-based Controller
Advanced motion controllers for abrasive waterjet systems are PC-based and permit production of accurate parts with minimal operator experience.