OUR STORY
In 1993, OMAX Corporation became the first company to make abrasive waterjet machining more precise, affordable, and easy to use. Now we are the global leader in advanced abrasive waterjet systems and have made it possible for virtually anyone to go as far as creating high-precision complex 3D parts on our machines.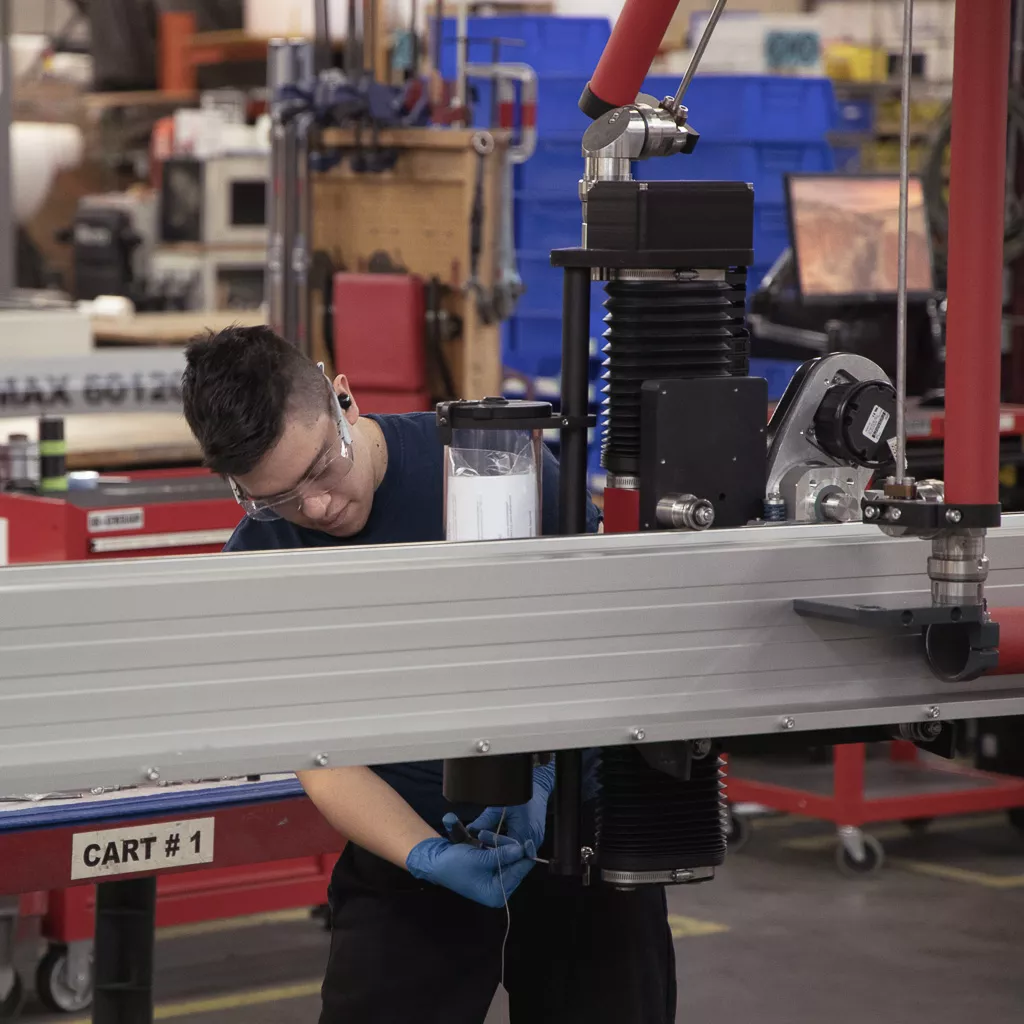 Decades of Experience and Expertise
OMAX is made in the USA, drawing strength of our diverse community in Washington state and beyond. We are proud to design and manufacture the most complete line of abrasive waterjets in the world. Our investment in local resources allows us to deliver a profitable, satisfied experience to our customers to impact their communities, wherever they are located.
50
Patents
90%
Service Rating
65
Countries
100
Training classes
90%
Satisfaction
OMAX is part of the Hypertherm Associates family, a 100% employee-owned company composed of the industrial cutting technologies and solutions you know and trust—plasma, waterjet, software, and more—to help our customers succeed like never before. With a consistency of purpose, a drive to innovate, and a passion for customer success, Hypertherm Associates is leading the industrial cutting and shaping industry.