WHAT INDUSTRIES USE WATERJET CUTTERS?
From jewelry making to aerospace, waterjets are involved in the production of many products you may not expect. Due to the versatility of cutting with abrasive and the ease-of-use of OMAX's software, OMAX brand waterjets are in a wide variety of industries. Below are just a few examples of industries where OMAX abrasive waterjets are thriving.
JOB SHOPS
Our easy-to-use abrasive waterjets add to your shop's capabilities to cut or machine a variety of materials at the speed and precision demanded by a range of industries.
MATERIAM
In Azcapotzalco, Mexico, there are few companies with the digital manufacturing capacities of MATERIAM. This job shop has and will take most any type of job coming in through the door. Energy, aerospace, electronics, medical: any company, any creator, any entrepreneur that may require their service. MATERIAM describes themselves as "a team of passionate people whose goal is to improve everyone's life through disruptive products. We build great products to solve your business problems". From prototyping to production, MATERIAM is a one-stop shop.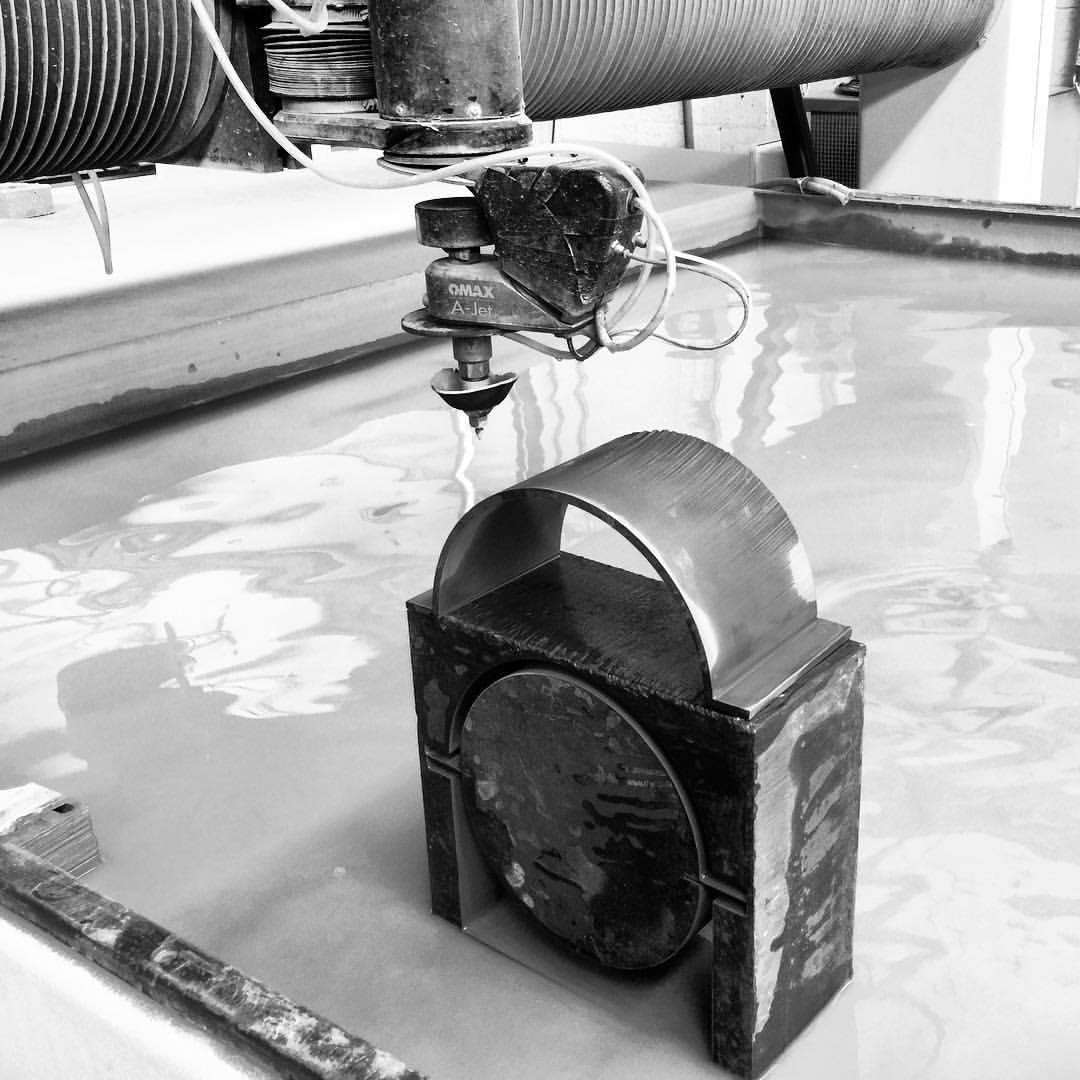 Artistic Iron
Artistic Iron, out of Corona, CA, brought an OMAX 60120 into their shop. John Robbins, owner of Artistic Iron, explains how waterjet has added value to his custom metal fabshop.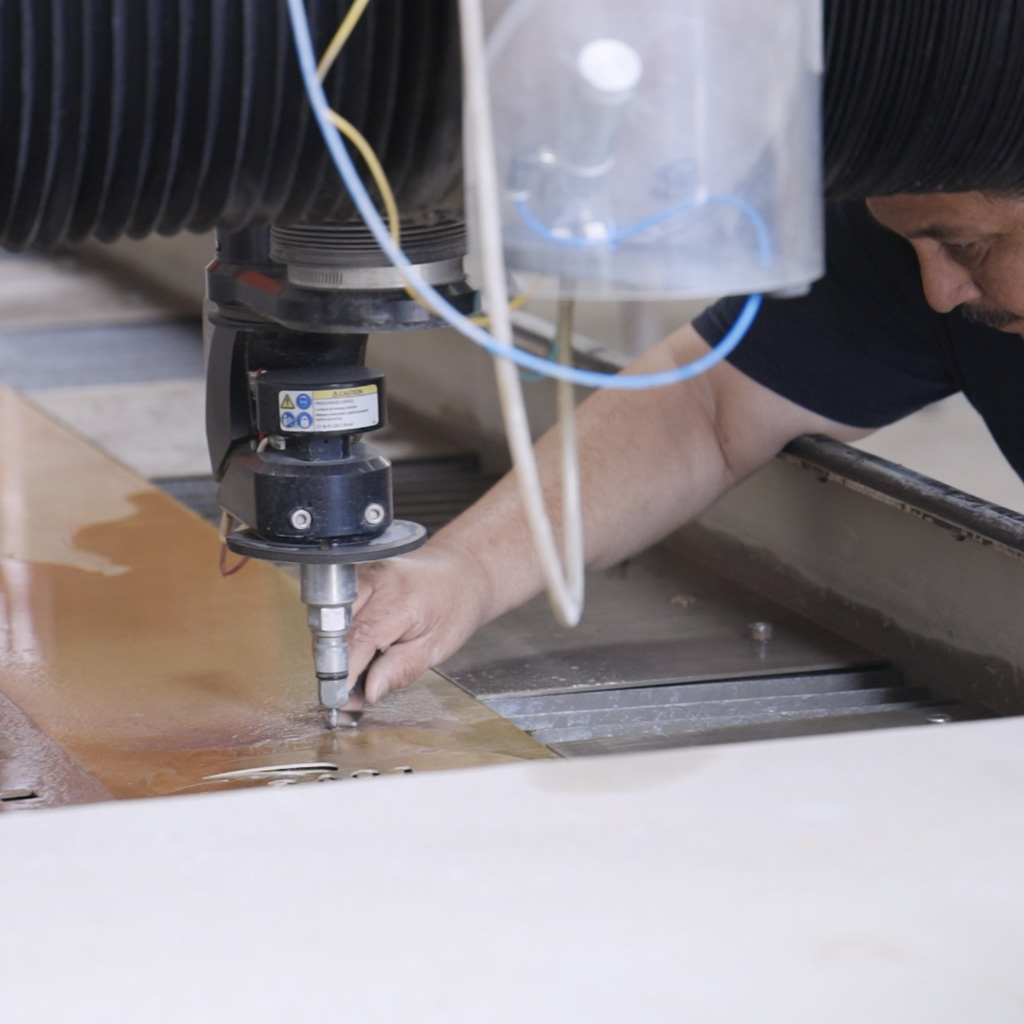 EDUCATION
Whether for training or research, our waterjets serve as learning tools for high school, trade school, college and university engineering and physics labs.
Pierce County Skills Center (PCSC)
The Pierce County Skills Center (PCSC) in Puyallup, Washington has installed a ProtoMAX into their Aerospace Manufacturing and Fabrication program to facilitate accurate material cutting while showcasing design and advanced fabrication techniques. PCSC is a vocational training center teaching high school juniors and seniors during the regular school year and 9th thru 12th grades during a three week introductory summer program in a wide range of hands-on professional experiences.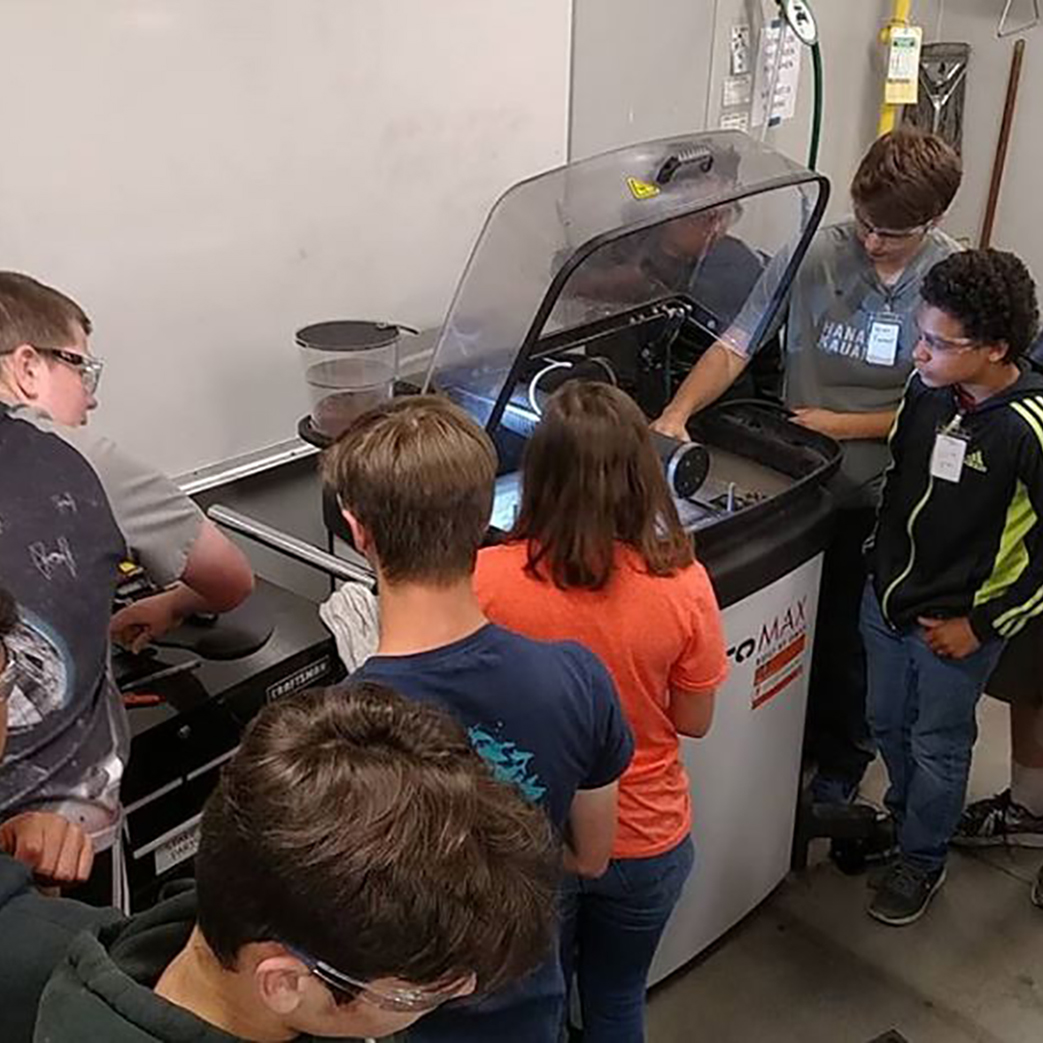 Terrell Independent School District (ISD)
"The engineering program has three classes: Robotics, Design and Precision Machining, and Computer Science," said Marcus Edwards, Terrell Independent School District's (ISD) robotics coach and manufacturing teacher. "Our facility has three rooms that are 60x40 feet. There are 40 machines in these spaces that range from 3D printers to our GlobalMAX 1530."
Two years ago, Edwards was given the opportunity to build the Robotics/Engineering Program at Terrell ISD in Terrell, TX. Since then he has introduced students to manufacturing procedures, fabricating methods, and prototyping practices.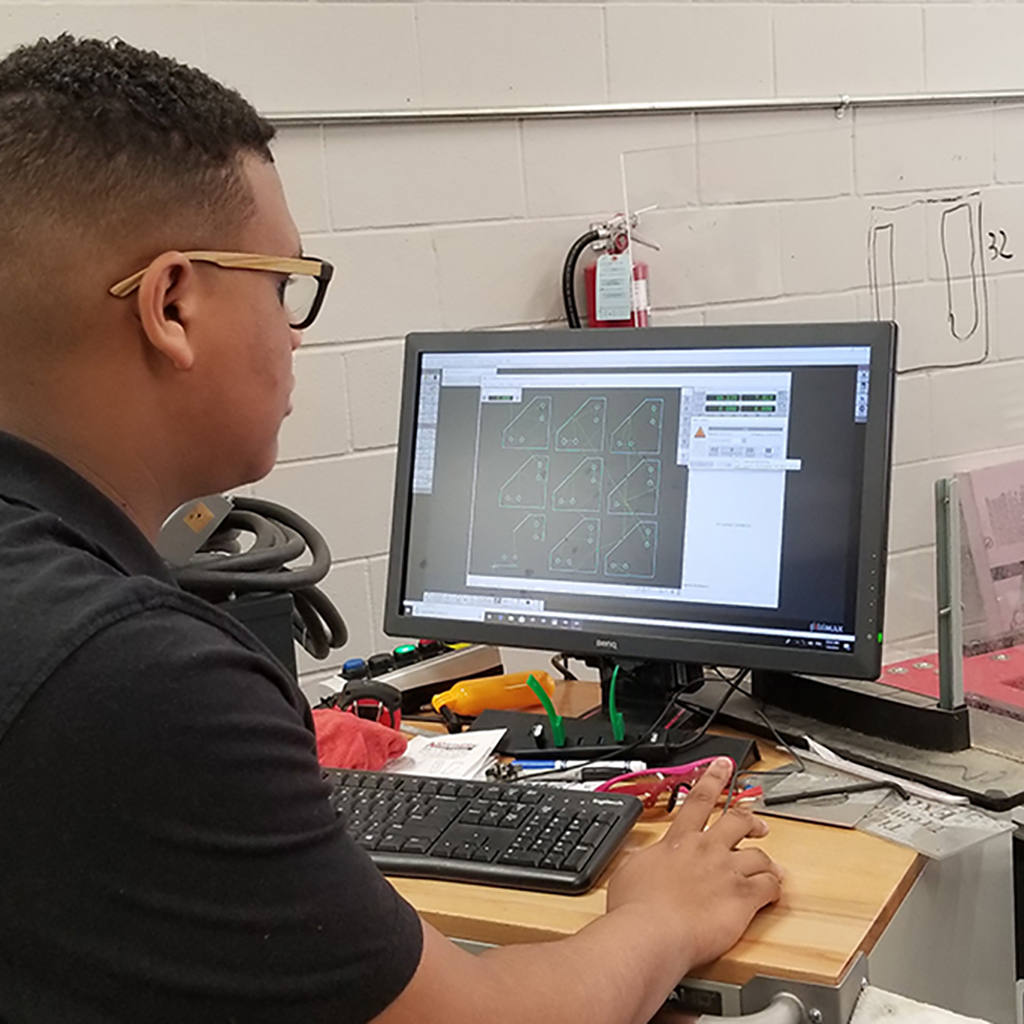 AEROSPACE
Abrasive waterjet has major advantages when Cutting carbon fiber. No need to change tooling. No special considerations or restrictions due to heat buildup. No melting. No hazardous fumes requiring costly air handling equipment. Any fiber-reinforced material, including Kevlar reinforced personnel armor, can be quickly and cleanly cut without the drawbacks that come with conventional machining.
The LightSail Project
OMAX abrasive waterjets have the ability to cut virtually anything, and that versatility means never having to turn down a job due to material restrictions. It also means a single waterjet can work across several different industries. For example, the same machine may cut jewelry one day and a part for an experimental space project the next. That is the case with Holly Yashi's OMAX 2652 JetMachining Center.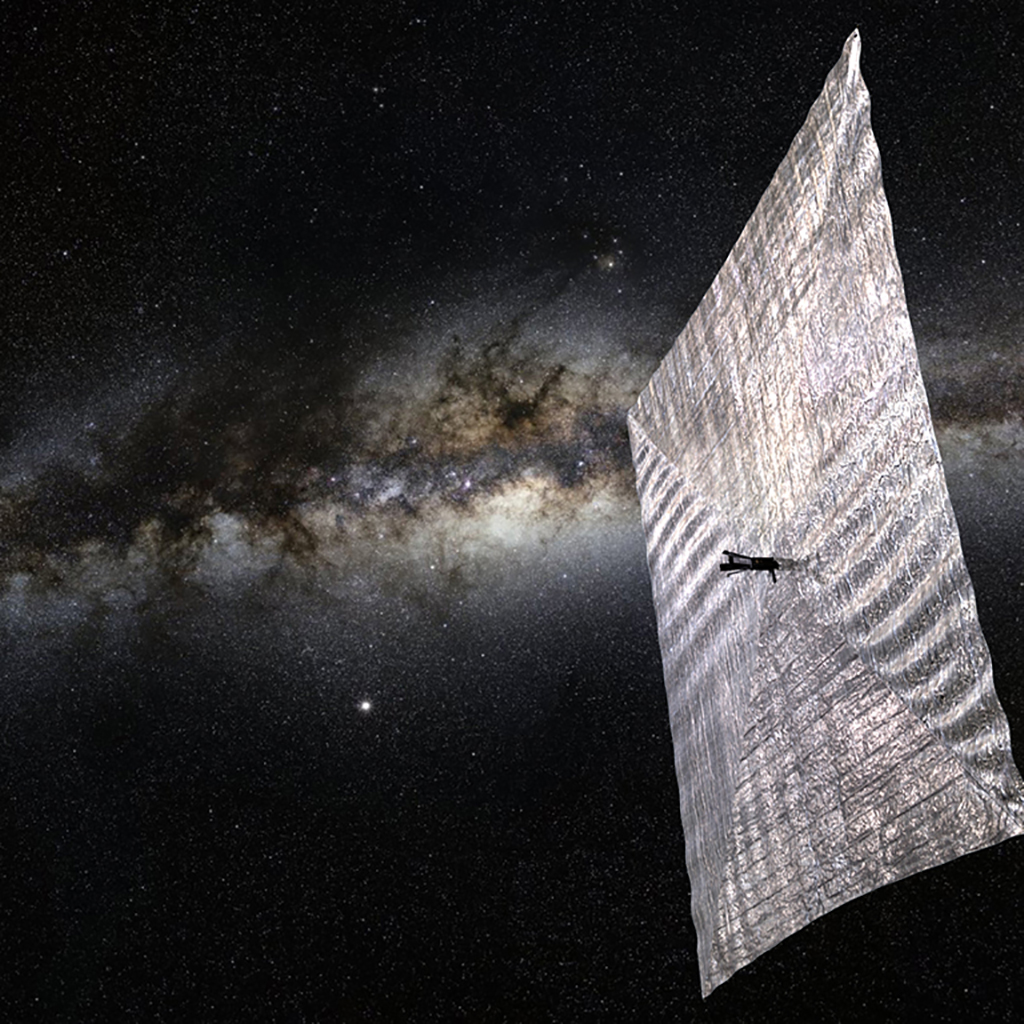 Thyssenkrupp Aerospace
Utilizing the power of 8 OMAX waterjets, thyssenkrupp Aerospace near-nets titanium and aluminum in their Washington State facility. Most of their materials are 4 to 6 inches thick with single 200-inch cuts lasting several hours. Hear how the facility brought on their OMAX waterjets, how they keep them working, and how they rely on them to maintain quick turnaround times in the dynamic aerospace market.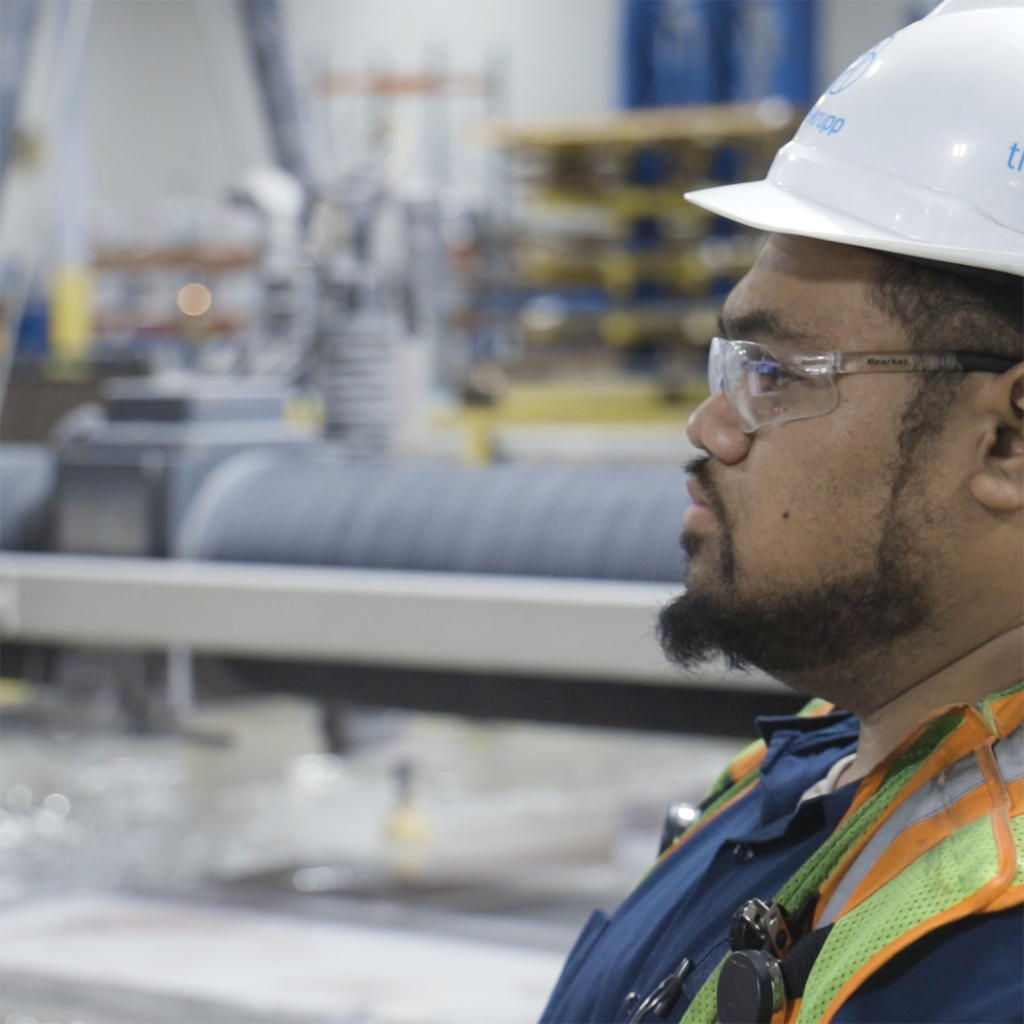 FOOD PROCESSING EQUIPMENT
From the orange juice you drink at breakfast to the fish filet you had for dinner, abrasive waterjets were likely used to make the machines that process many of your favorite foods.
Sunkist
Citrus takes a journey from the orchards to your morning glass of orange juice. See how Sunkist's Research and Technical Services division uses a MAXIEM 1530 to stay ahead of specialty equipment orders while exploring new ways to process fruit.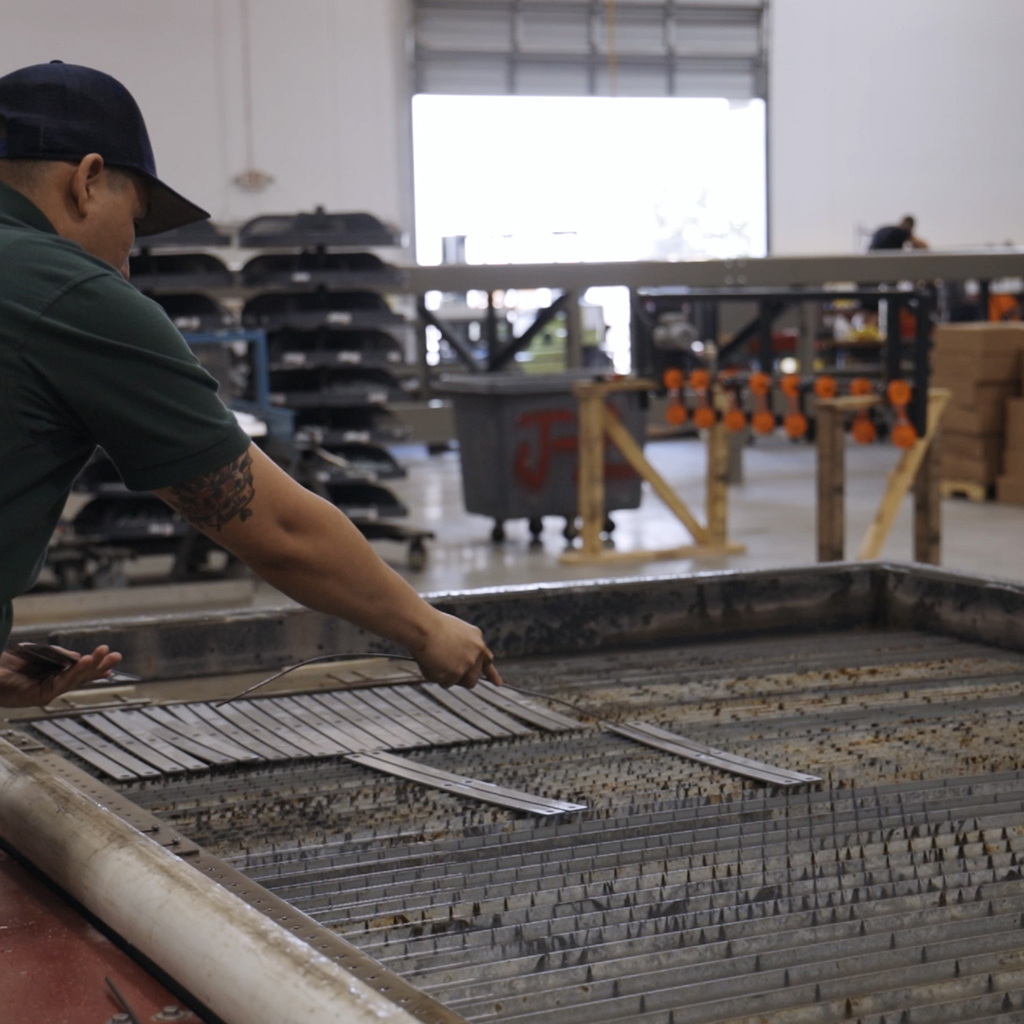 Curio
"Initially, the first waterjet was purchased to produce fish processing machinery on a relatively small scale," explained Gunnarsson. "The biggest advantage is the cleanliness of the cutting process. Second is the fact that there are no emissions – air contamination – from the process. All you need is electricity, water, compressed air and abrasives."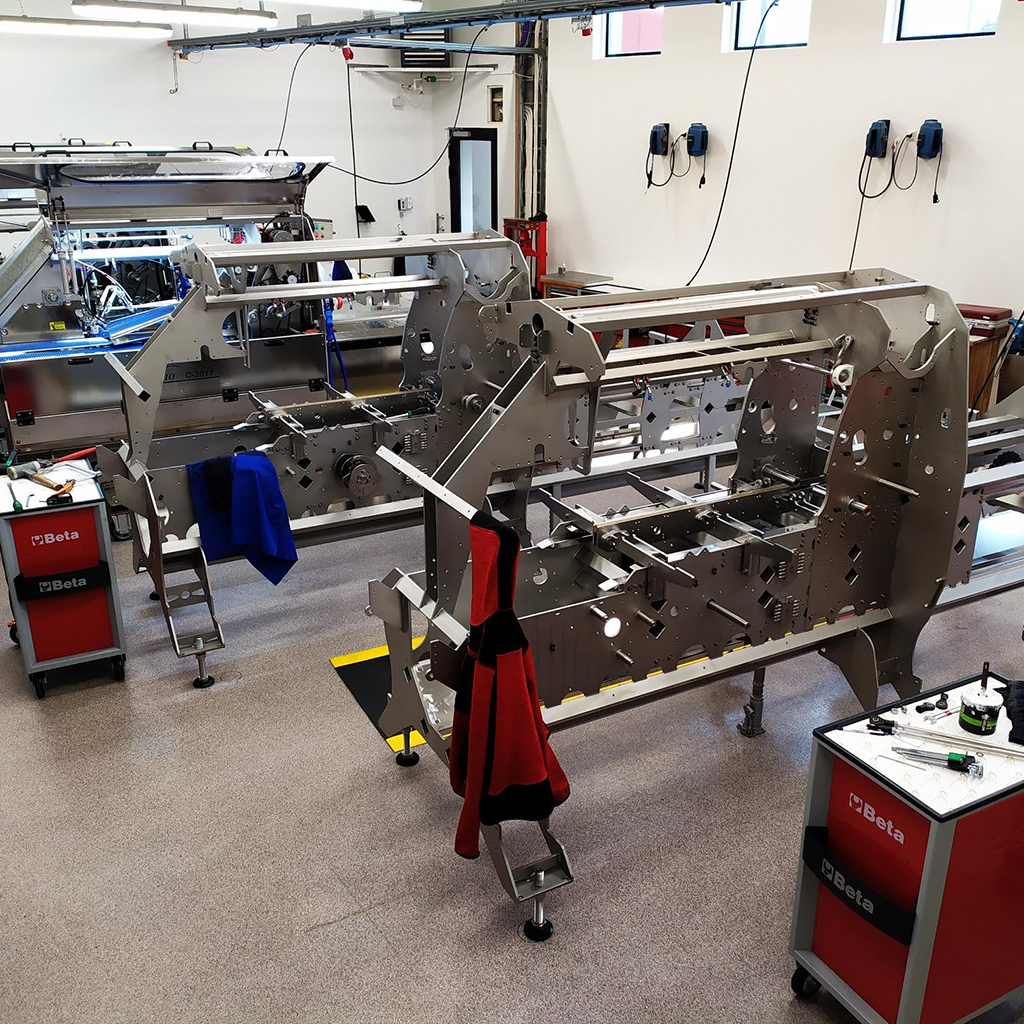 METAL SERVICE CENTER
The versatility of OMAX abrasive waterjets allow for cutting a wide variety of materials and thicknesses without any material distortion. Aluminum, steel, titanium: complete any order without tool changes. Modern waterjet systems are optimized to cut materials between ¼ inch up to 3 inches thick. Given enough time and consideration for taper, waterjets can cut as thick as you want.
Tredinox
For over twenty years, Tredinox has been the go-to supplier of stainless steel in Northern Italy. They keep 2500 tons of stainless in stock of varying thicknesses. The company brought in waterjet to handle larger thickness pieces quickly and accurately.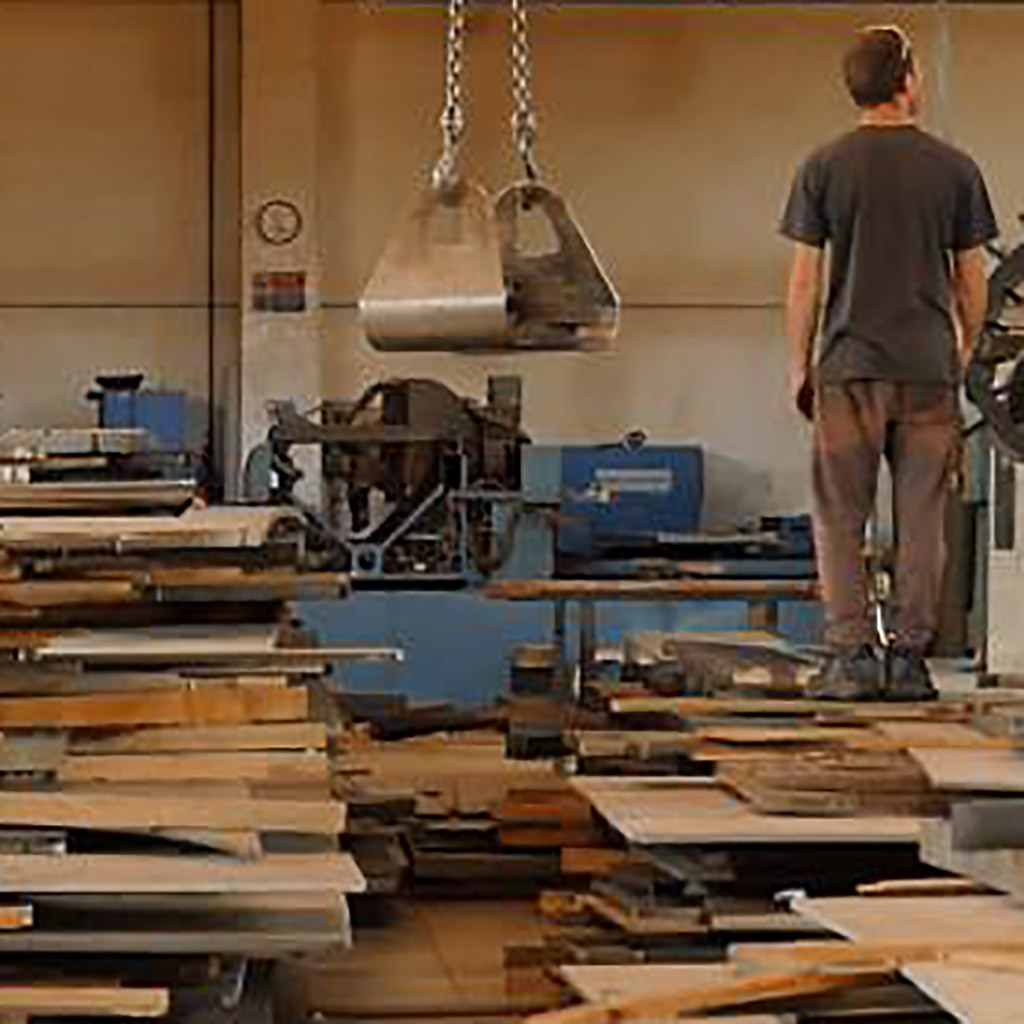 Idrocut
Out of Vincenza, Italy, Idrocut is a waterjet job shop cutting everything from leather to hardened steel. In 2017, the company purchased their first OMAX waterjet, an OMAX 80X-1. Two years later, to keep up with rising demand for waterjet cutting in central Europe, Idrocut added a MAXIEM 2060 to their floor. The company cites OMAX's precision as the main factor for choosing it over other waterjets.