Show Information
International Manufacturing Technology Show September 12 - 17, 2022 | McCormick Place, Chicago IL
OMAX Booth
North Building, Level 3 | Booth #236222 | Fabricating & Lasers
Introducing the OptiMAX
The OMAX OptiMAX is the culmination of three decades of engineering expertise and experience, resulting in the world's most accurate waterjet designed for maximum uptime in any manufacturing environment.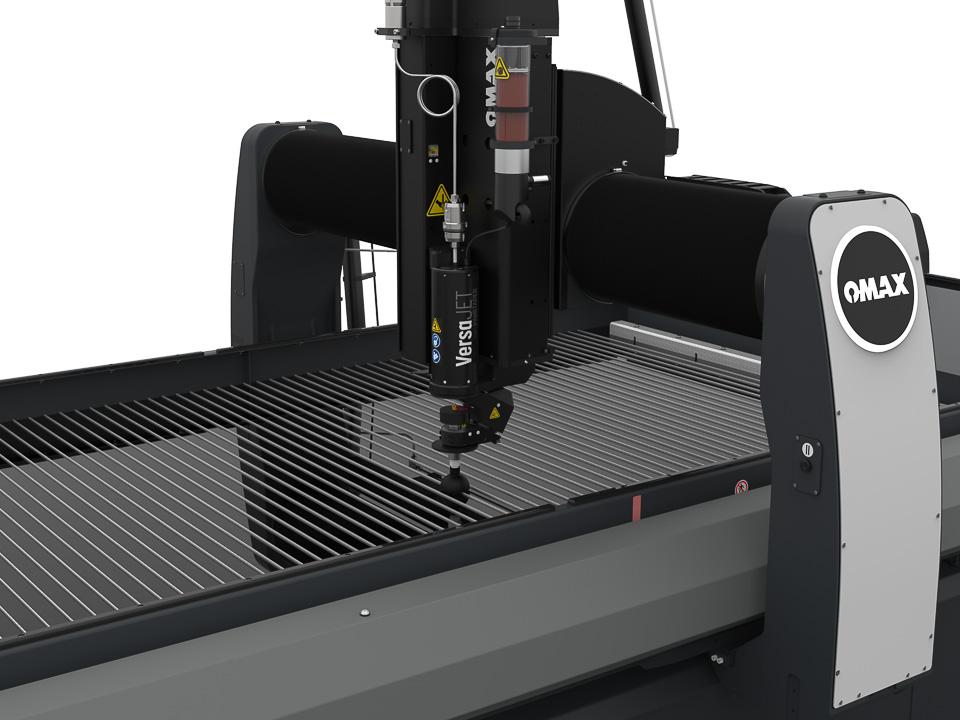 What can OMAX do for your business
With OMAX abrasive waterjets, you can get more done in less time and with better results than you ever thought possible. From advanced software to efficient pump technology, you can power through all types of machining so you never have to say "no" to work walking in the door.
Industry Leading Software
Extraordinary power while remaining easy to use.
Powerful Pump Technology
Faster cutting at a lower cost.
Expanded Versatility
Faster cutting at a lower cost.
World Class
Service & Support
The most complete service worldwide, from training to support
Technology up close
Our booth will be staffed with application specialists, software developers, and certified technicians that will provide machine demonstrations, answer questions you may have about waterjet technology, and talk to you about how waterjet can meet your company's needs.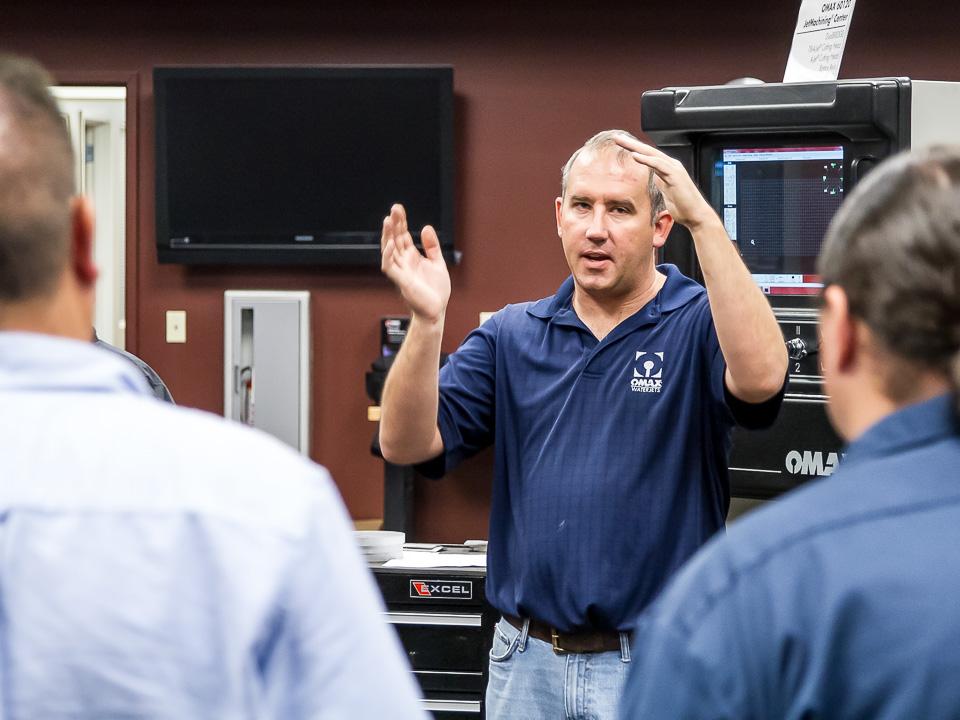 Experience Live Cutting Demos
See our waterjets up close and in action. You will discover how easy they are to use along with the quality and speed they operate. OMAX will have live demonstrations of the machine cutting different materials, software demonstrations on importing part files, and receive sample parts to examine edge quality.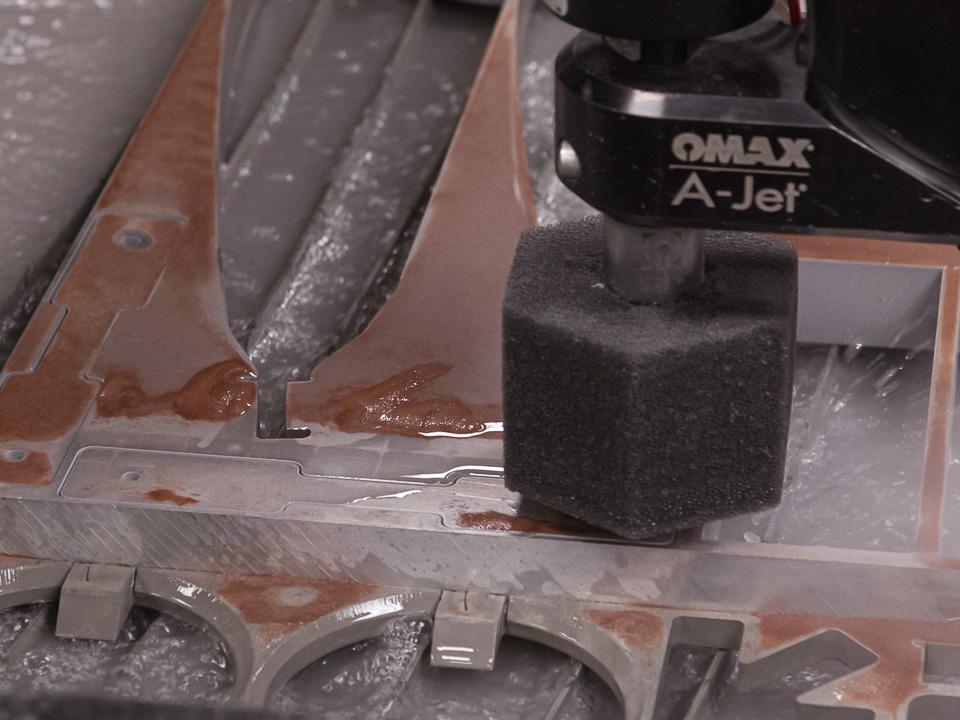 Cut Virtually Anything
OMAX abrasive waterjets can cut a wide range of materials and do more thanks to advanced technology and accessories.